Photos From New Orleans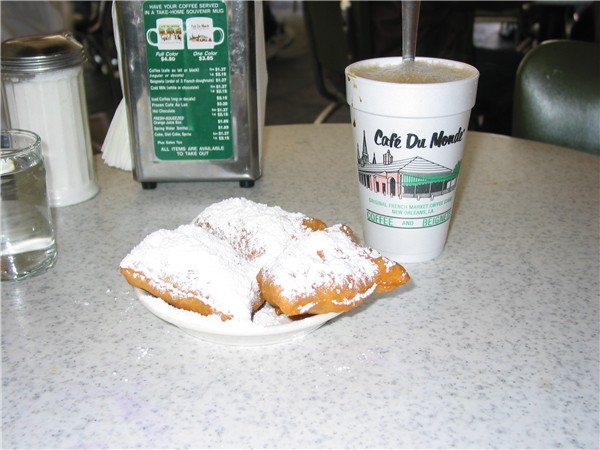 You must have the famous Beignets and a Cafe Au Lait at Cafe DuMonde.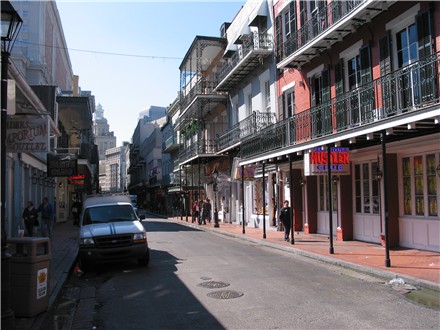 A calm morning on Bourbon Street before the evening activity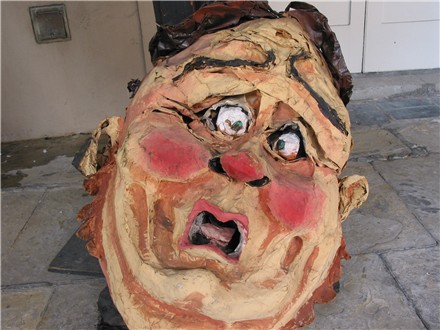 This face sits outside on of the museums in the French Quarter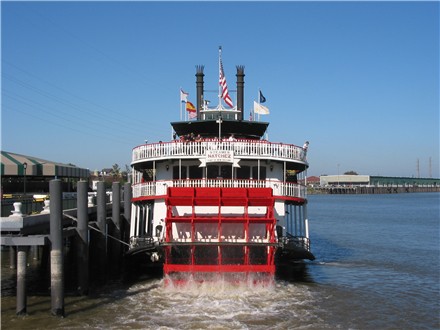 The Paddle Wheel boat on the Mississippi River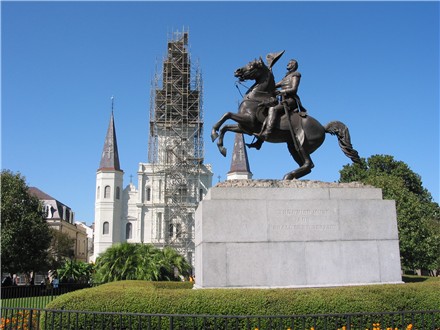 This statue is in the garden of the St. Louis Cathedral on Decatur Street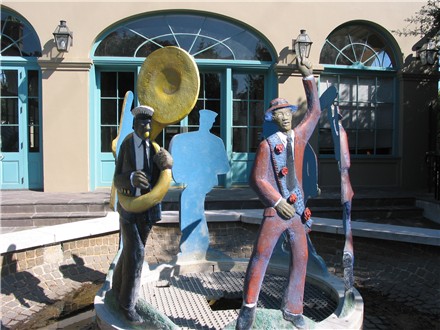 New Orleans is the city of Jazz, and you are constantly reminded of that.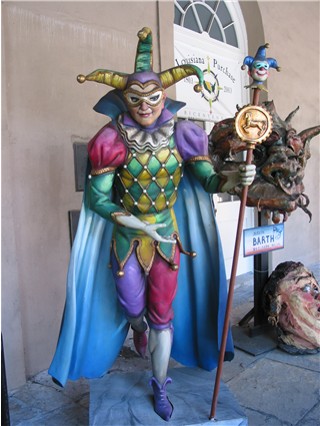 Another figure outside the museum.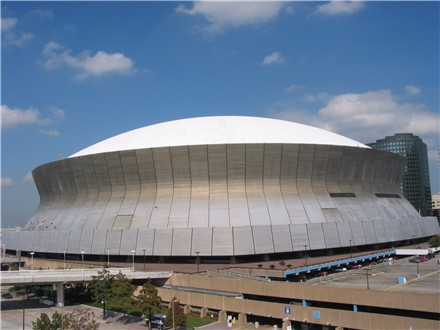 The famous New Orleans Superdome. The largest domed stadium in the world.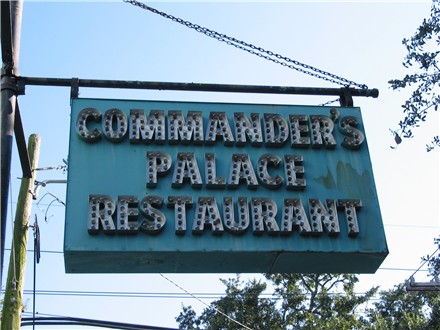 For Fine Dining you must have dinner at Commander's Palace in The Garden District.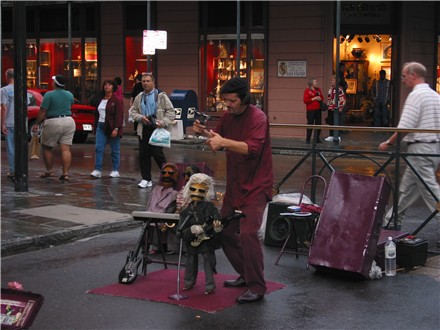 One of the many street performers in the French Quarter.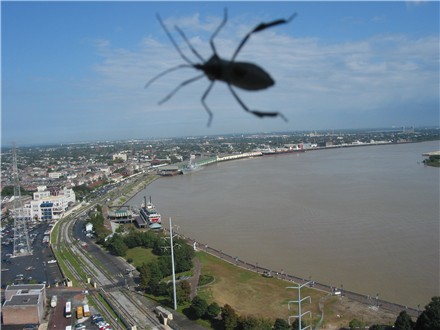 This lovely creature (A Stink Bug) was crawling on my hotel window just to keep things honest.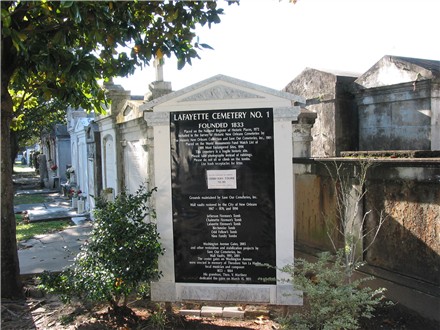 The Lafayette Haunted Cemetery in The Garden District.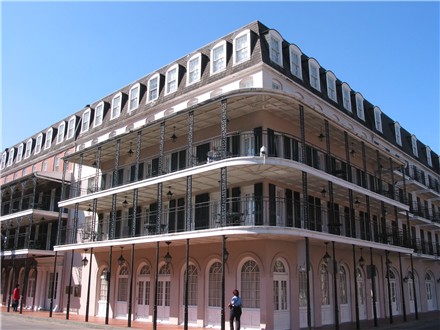 Traditional style French Quarter building.