Photos from Ben Harper European Summer Tour 2004
Iberia Airlines 747 provided a very pleasurable trip to Madrid. Great service onboard.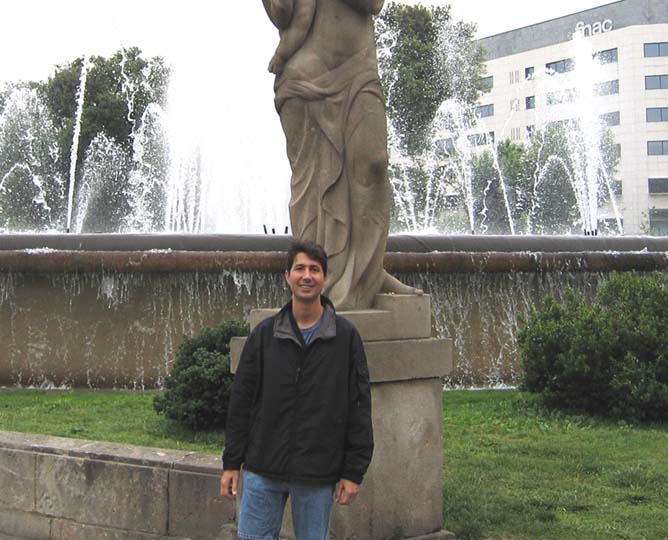 I'm back in Barcelona where I feel very comfortable.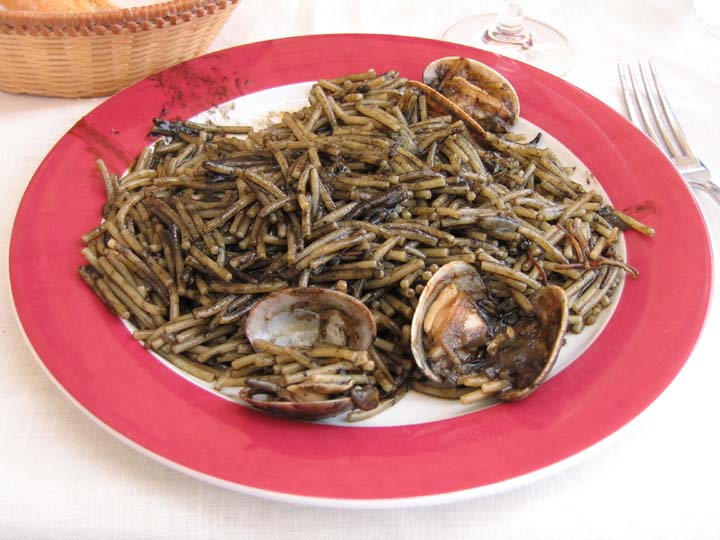 A delicious dish of clams & linguini with black squid ink sauce, Bracelona, Spain.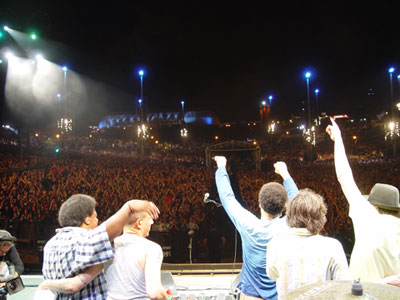 The band saluting the crowd - all 90,000 of them, Lisbon, Portugal.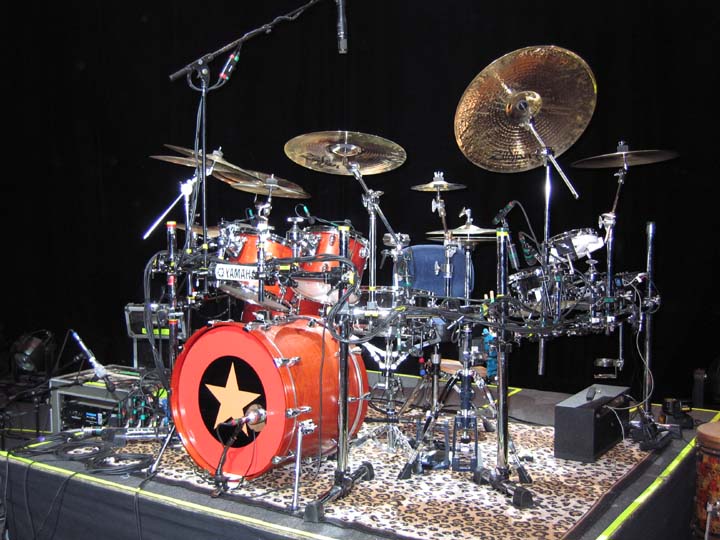 Oliver's Drum Kit.. Looking nice and shiny. Ceasar you do a great job.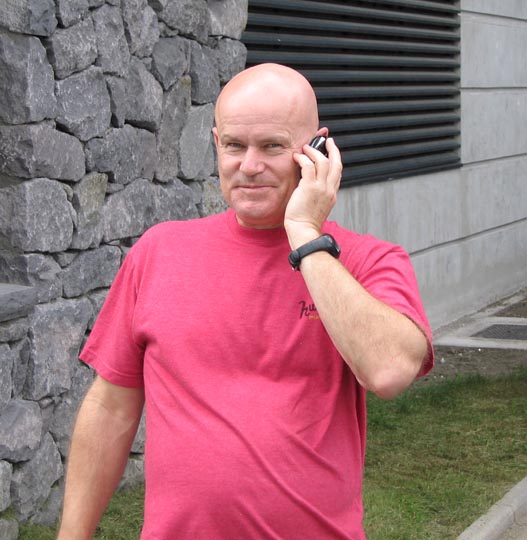 Kerry "The King" Nicholson, on the phone. (aka) the Grand Barista.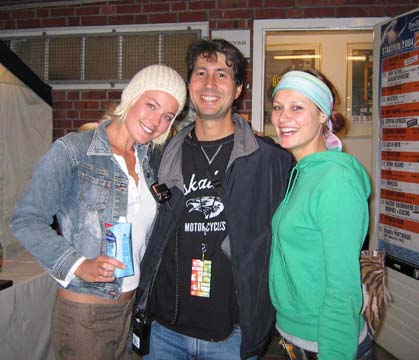 Jeff with Australian model Bianca Jade (left) and friend in Hamburg, Germany.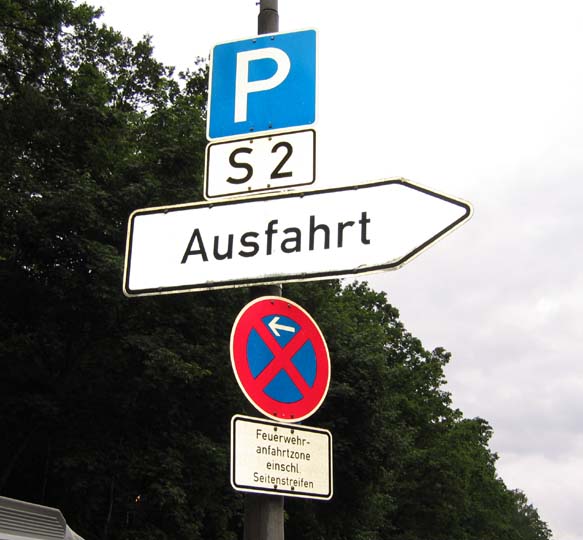 I know it doesn't really mean much, but sometimes the little things brighten up the day.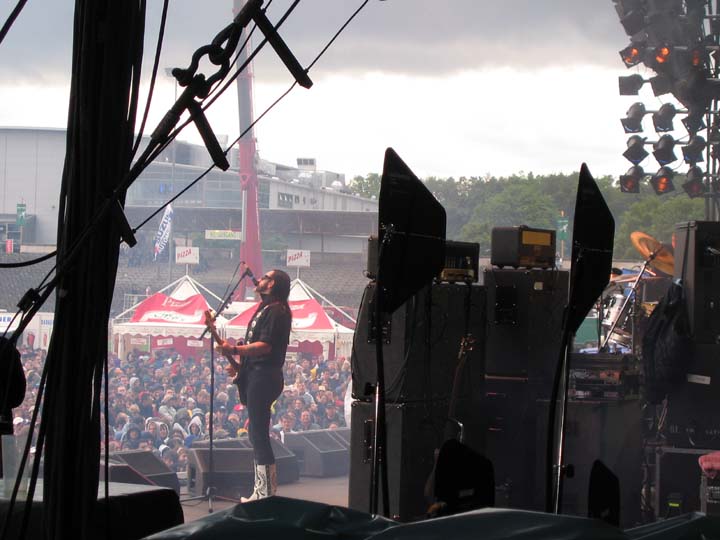 Talk about loud.. Motorhead from sidestage in Nurnberg, Germany.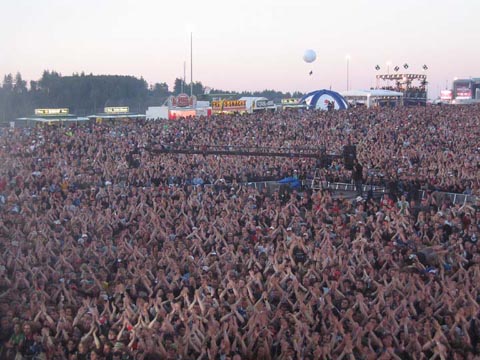 Nothing like a big German crowd. It was packed when Ben hit the stage.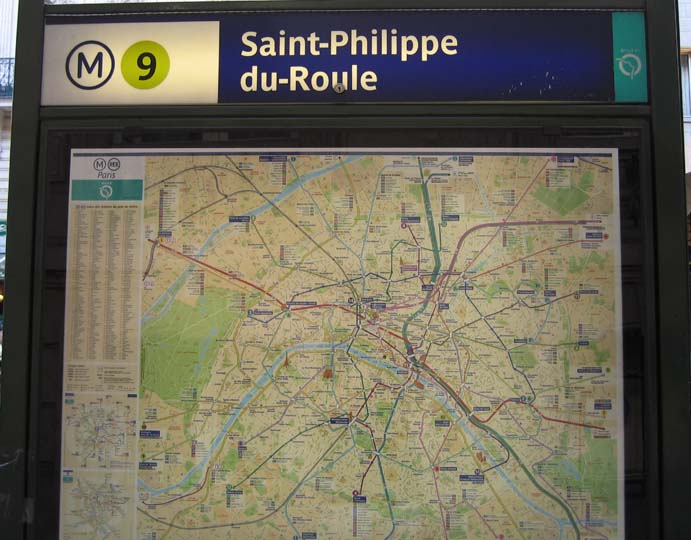 I'm getting to know my way around Paris better via the subway.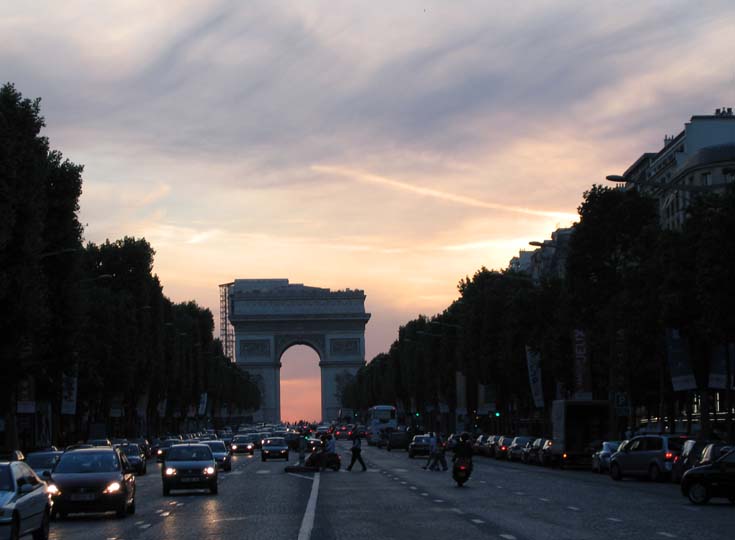 A lovely evening shot of the Arc de Triumph in Paris, France.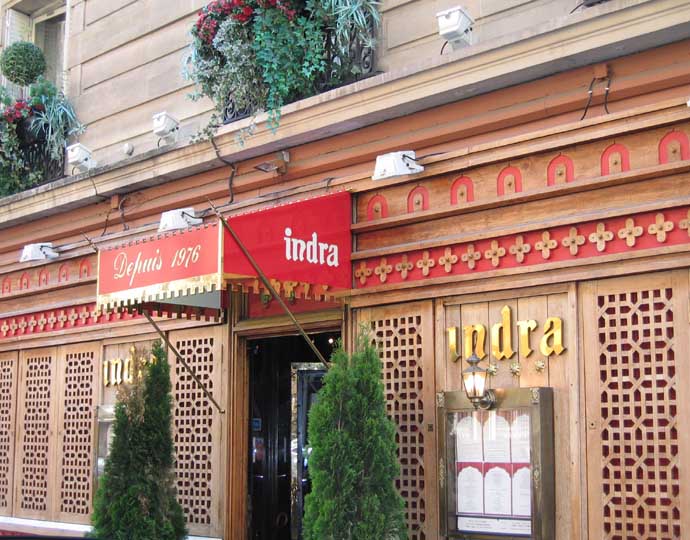 This is Indra. A terrific Indian Restaurant off the Champs Elysee in Paris.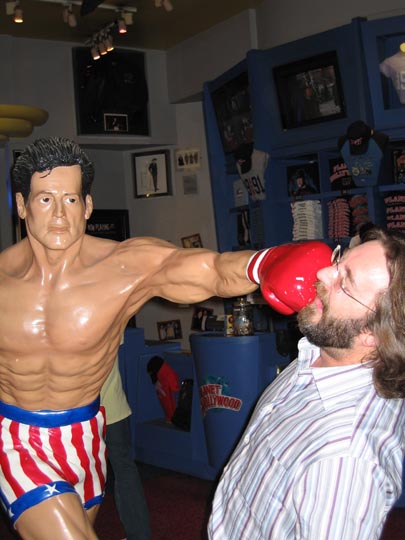 Ouch. Yo Adrian.. Cad & Rocky share a moment in Paris.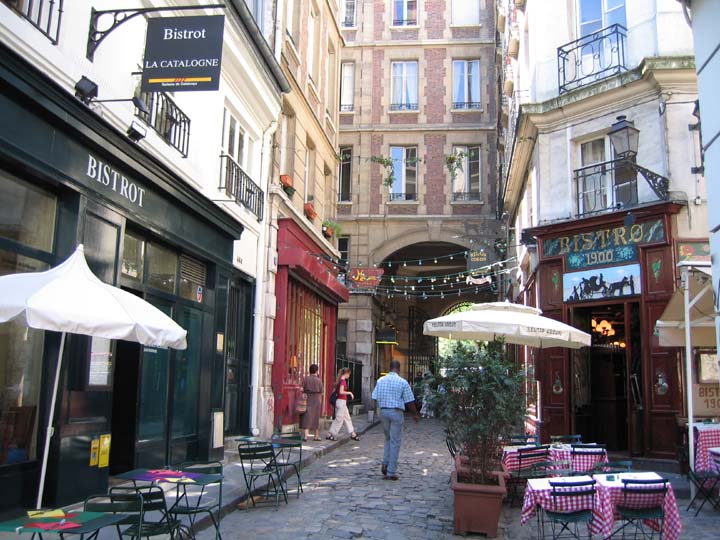 Nice small Paris Street full of Bistros.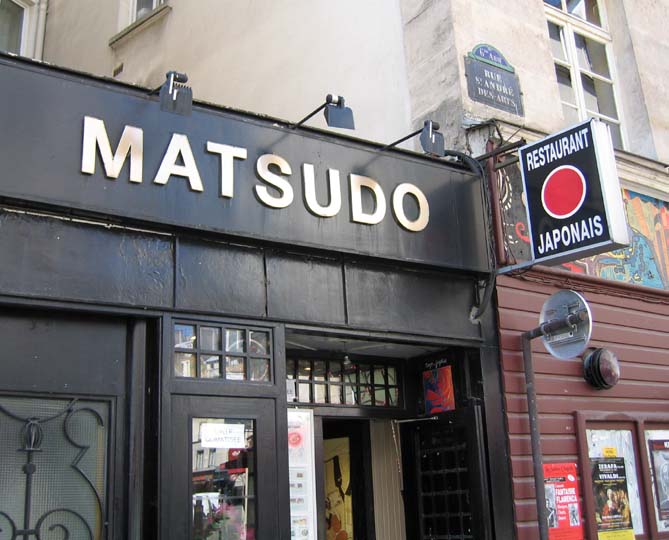 Matsudo, a really good Paris sushi bar. (Yes, there is sushi in France.)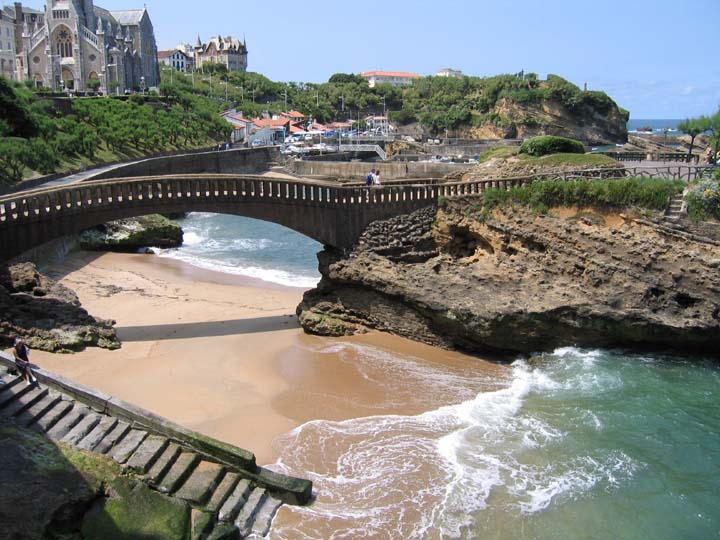 The beautiful French city of Biarritz on the shores of Bay of Biscay.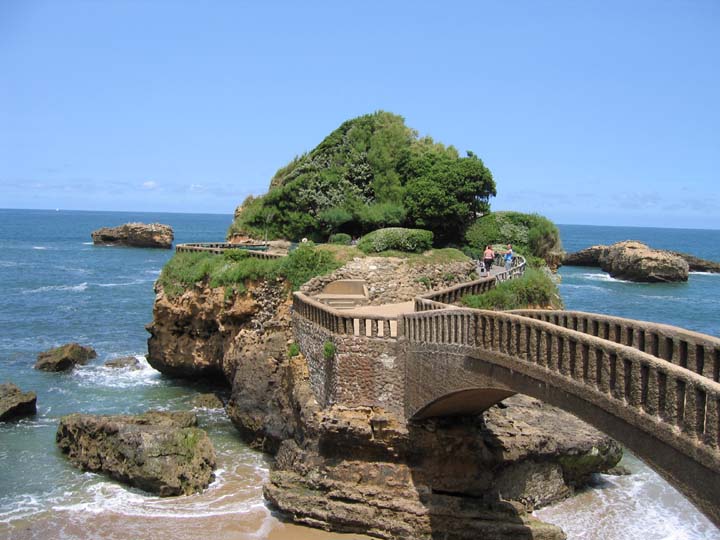 Beautiful bridges let you explore the Bay of Biscay. Biarritz, France.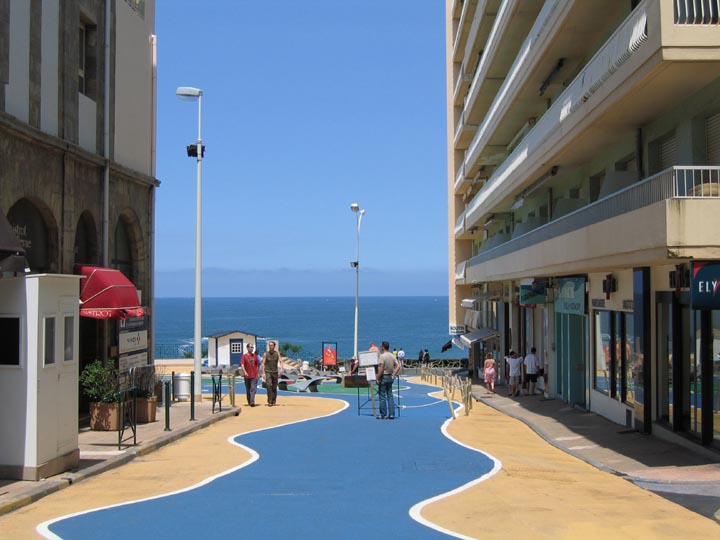 I know it's not a yellow brick road, but this one will have to do. Biarritz, France.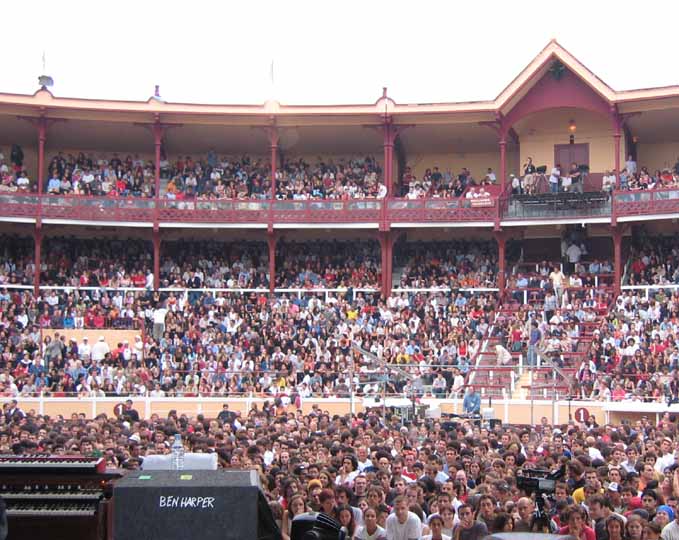 We played Plaza de Toros. Built in 1893 - The oldest bullfighting ring in France.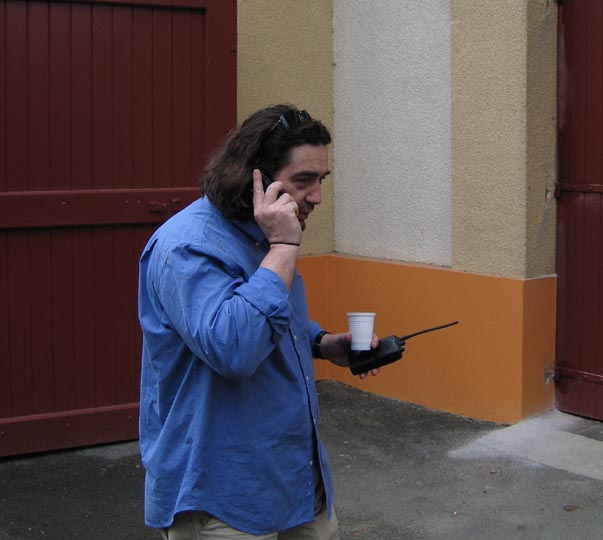 Yann, our French Promoter Rep - always getting the best info on escargot.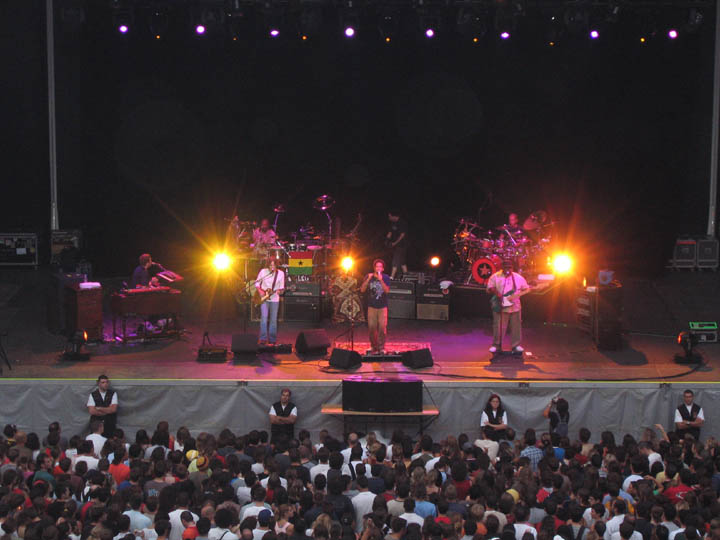 Ben on stage at the Plaza de Toros - Bayonne, France.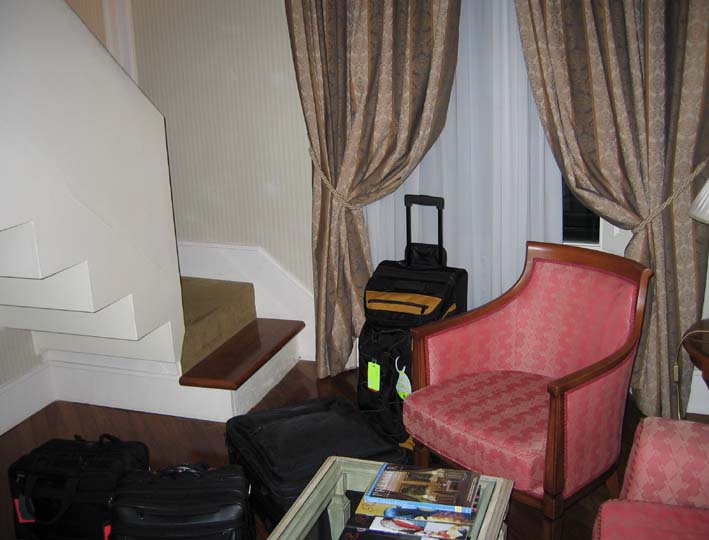 My very spacious duplex hotel room at the Anglo American Hotel in Florence, Italy.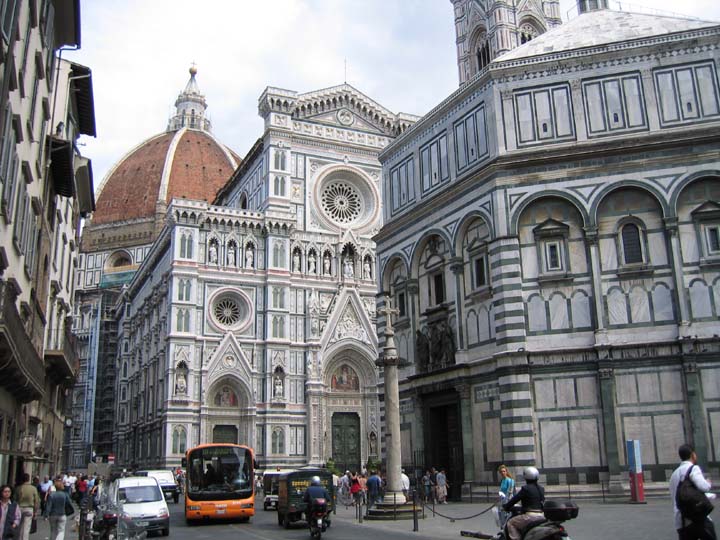 Once again at IL Domo of Florence, Italy.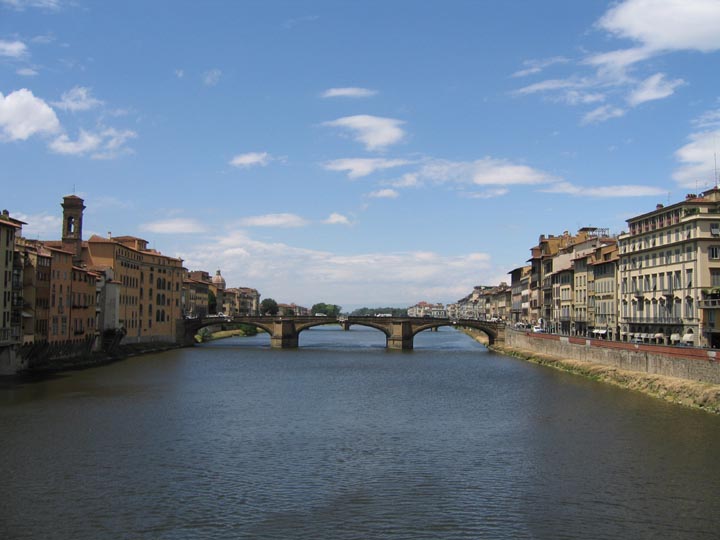 The calming waters of the Florence River.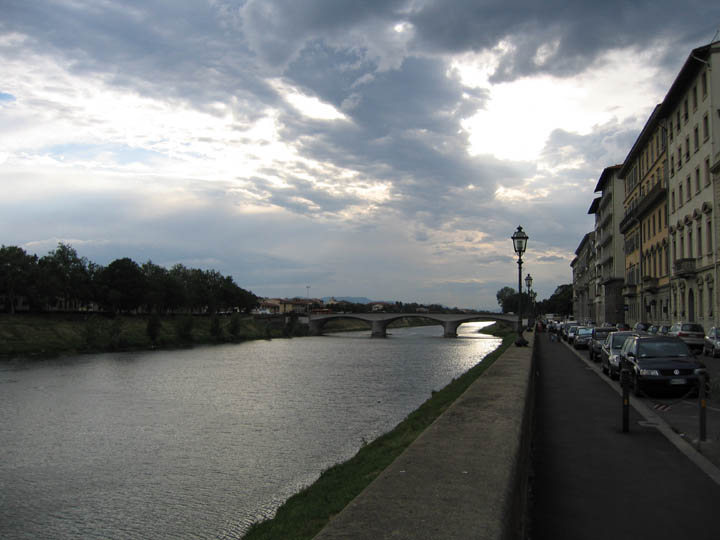 A beautiful evening on the banks of the Florence River.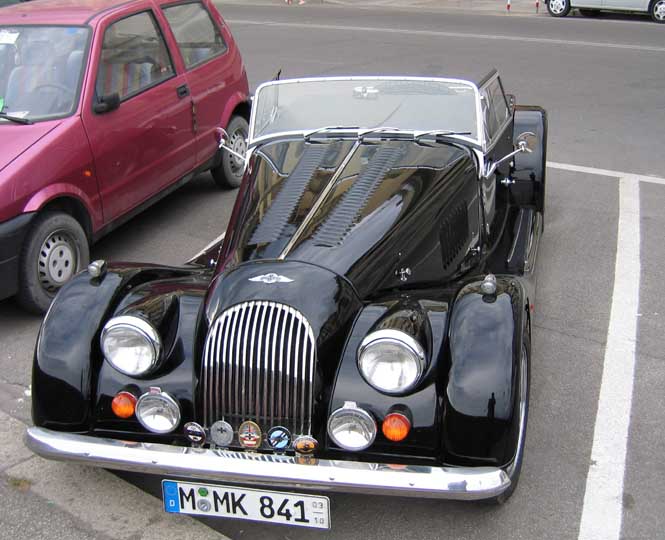 A Morgan (English) parked in front of the German Embassy in Florence.
Nook's oversized steak at La Rotonda, Florence, Italy.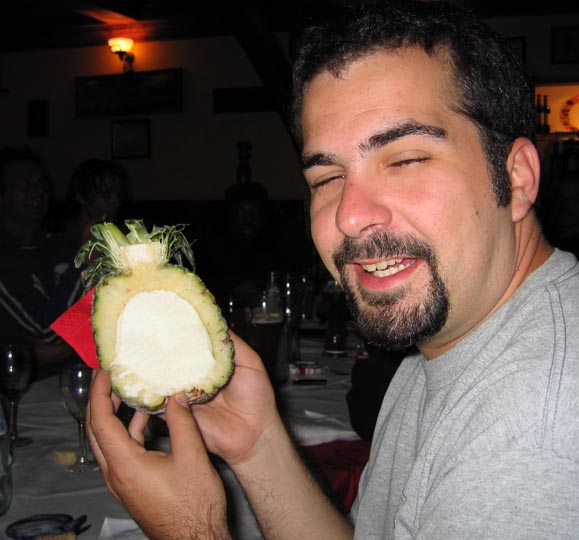 Lee (eyes closed) holding up his lovely Pineapple sorbet, at La Rotonda in Florence.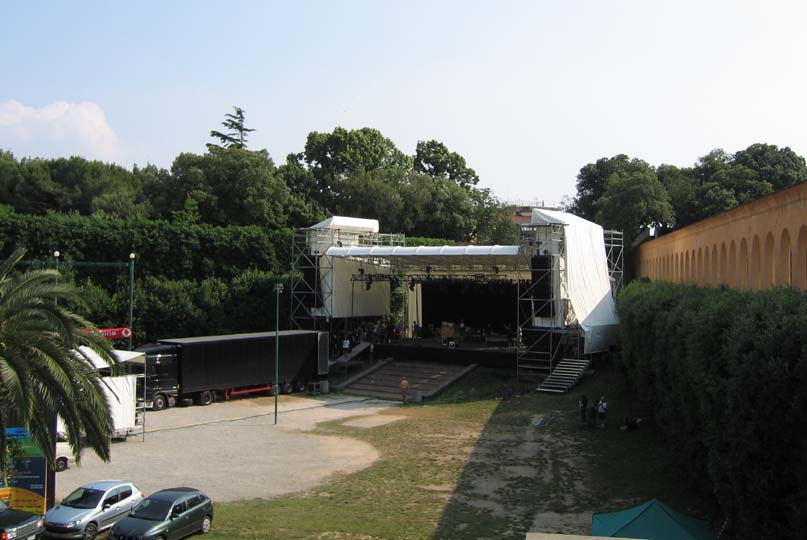 This was a tough show to do.. The outdoor venue in Pisa, Italy.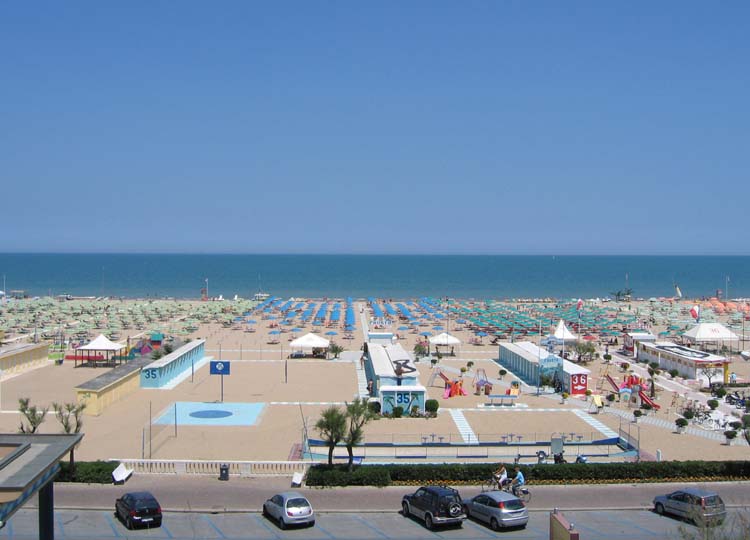 Beautiful morning overlooking the beach in Rimini, Italy.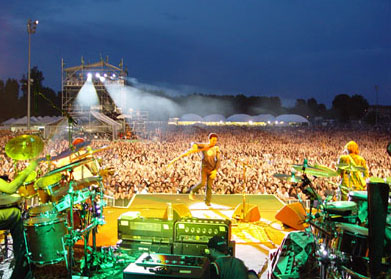 BHIC onstage in Imola, Italy. (photo by Vince)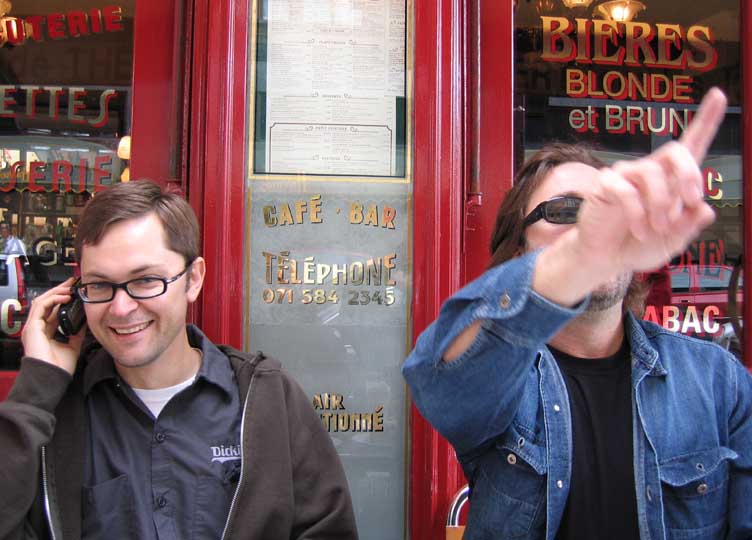 Nik & Cad in London.. Cad is informing the people that England has no shot in football.
The Glastonbury Mud People doing the tradition mush dance.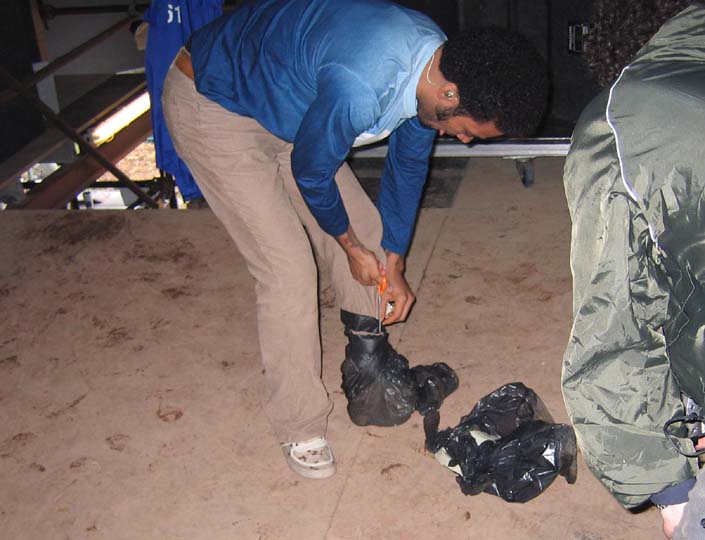 Ben removing his custom made mud flaps.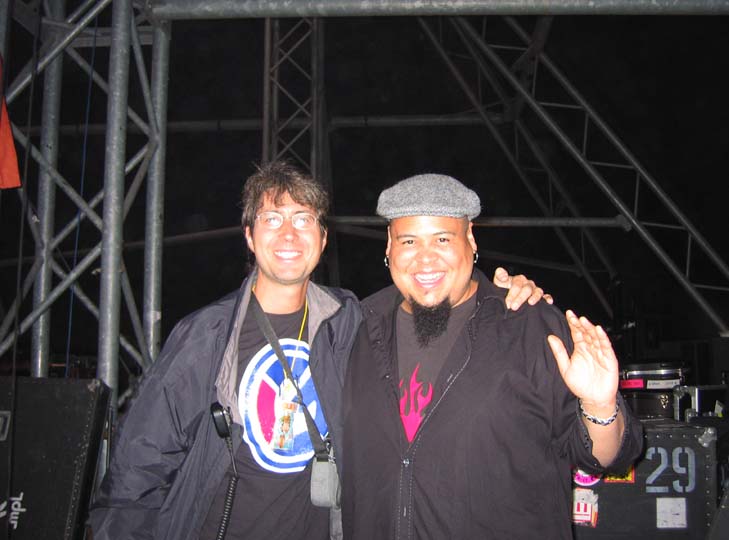 Jeff with Abe Laboriel Jr. Paul McCartney's drummer, Glastonbury, UK.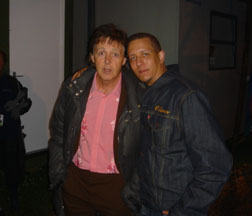 Yes indeed it is who you think it is..
Oliver & Sir Paul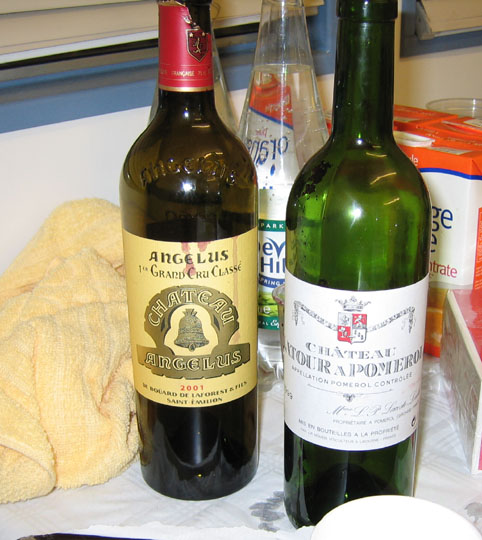 Paul was kind enough to give us some wine from his private collection.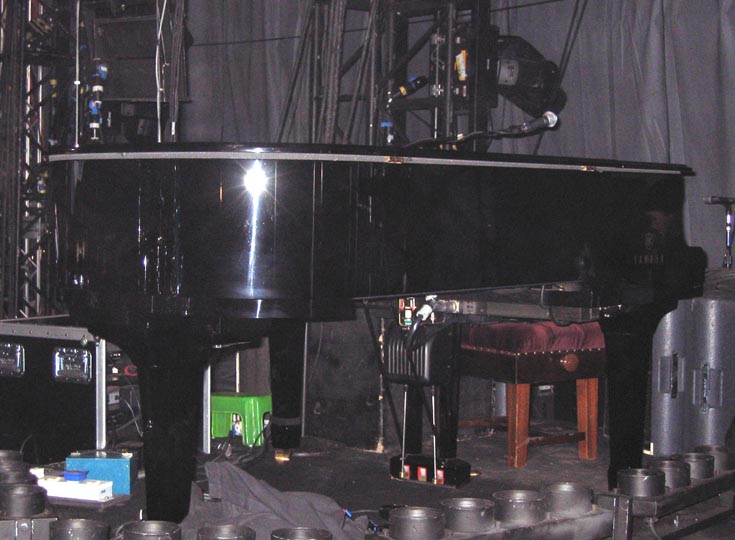 A picture of Paul McCartney's Yamaha Grand Piano waiting patiently backstsge.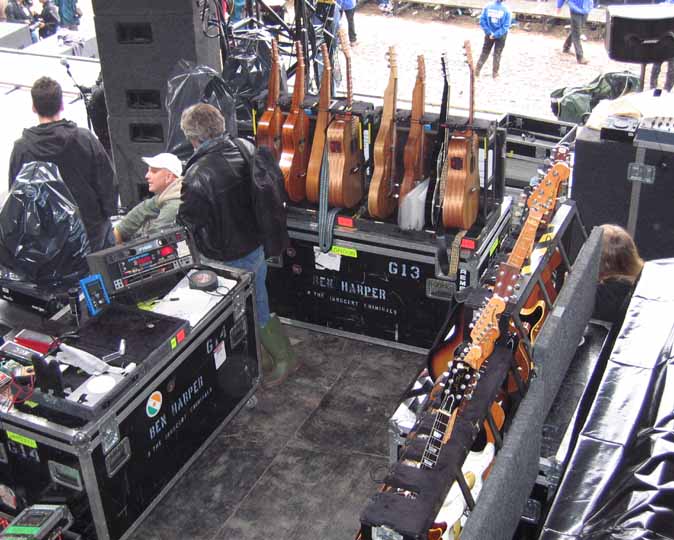 Ben's Guitar world on stage right.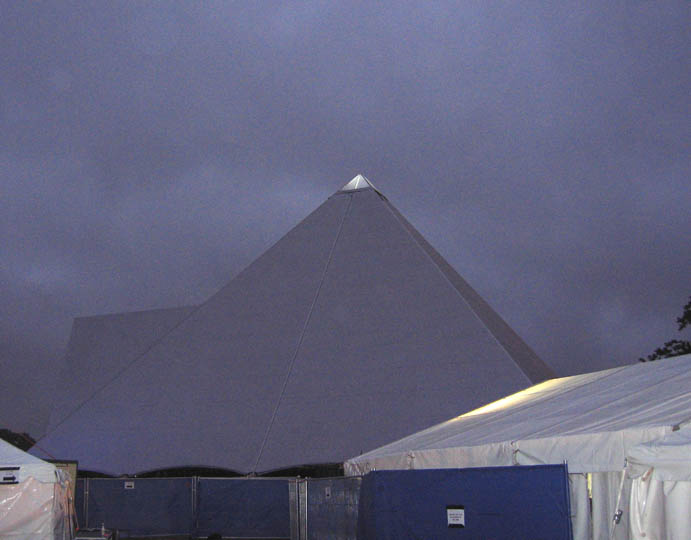 No, this isn't the Luxor in Las Vegas. It's the Pyramid Stage in Glastonbury.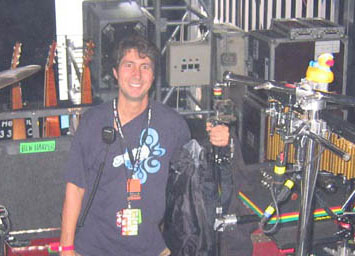 Jeff by the percussion rack.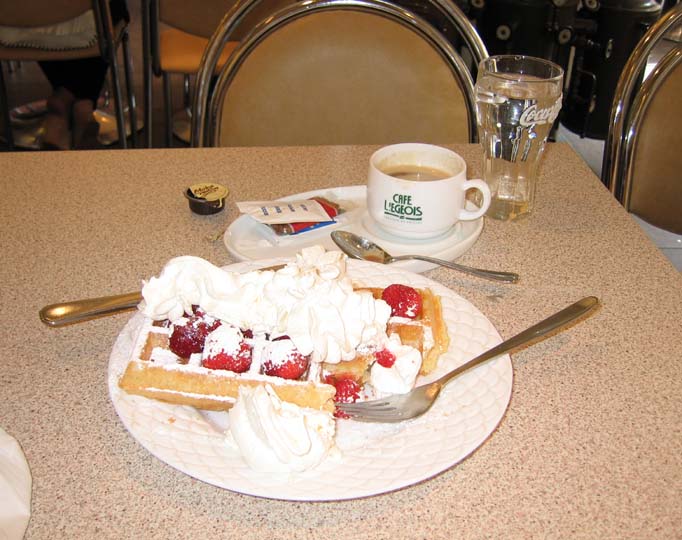 My lovely Belgian Waffle in Brussels.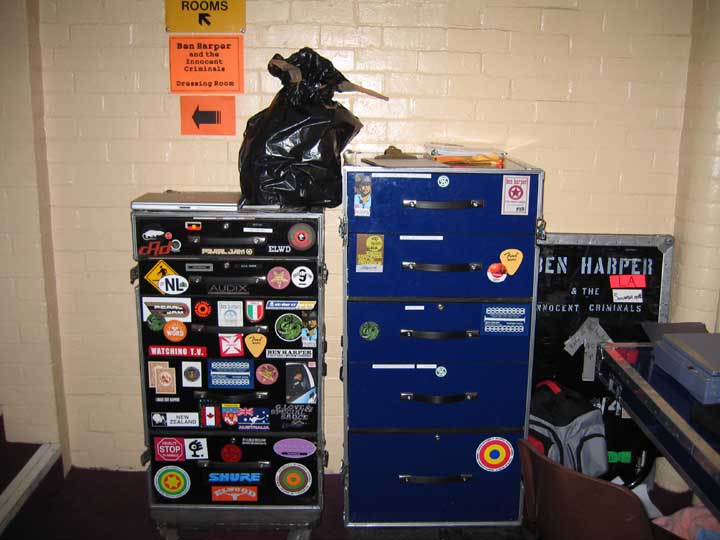 Small Black & Big Blue on the road. These cases do really hold up well.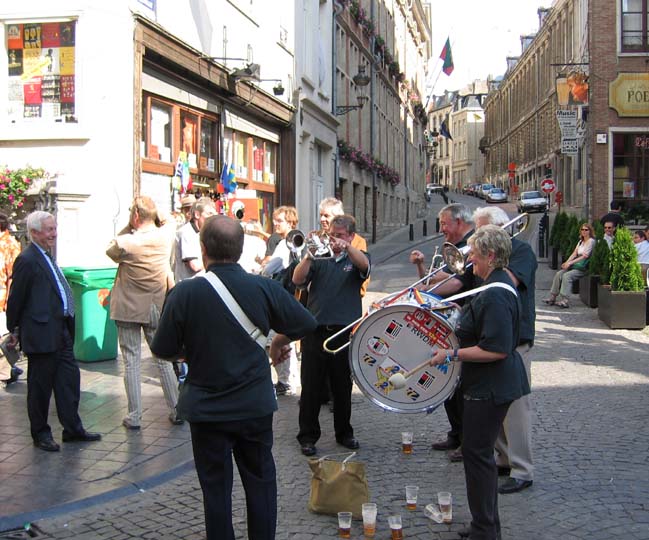 A little street music in Brussels, Belgium.